Financial Planning and Investment Management
for Prosperous Individuals, Families, and Institutions
You have found a firm with a family culture that is relentlessly focused on our clients' well-being above everything else. Welcome to Rockwood, where we serve a limited number of clients by design to ensure you will have a strong personal relationship with thoughtful and attentive advisors who understand exactly what you seek.
Client Focused
Rockwood Wealth Management is an Independent, Fee-Only Financial Planning and Investment Management firm located in New Hope, PA.
As you search for caretakers of your wealth, you need someone that devotes the time to understand your most closely held goals, values, and relationships. The stewardship of your resources can only be expertly executed by a firm that has a clear grasp of what it is you would like to accomplish with your financial wealth, your societal influence, and your legacy.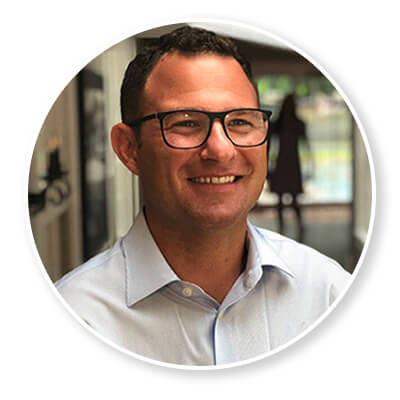 John Augenblick
Chief Executive Officer | MBA, CFP®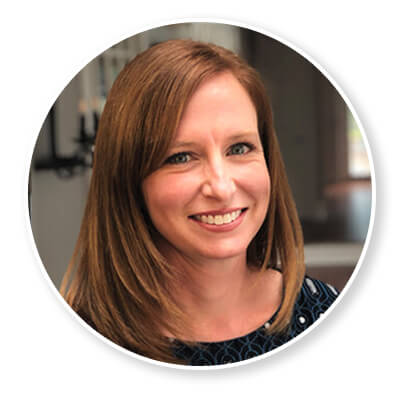 Megan Lottier
Principal | MST, CPA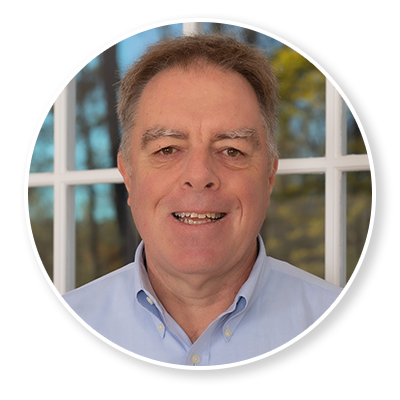 Kenny Bauer
Principal | EA, CFP®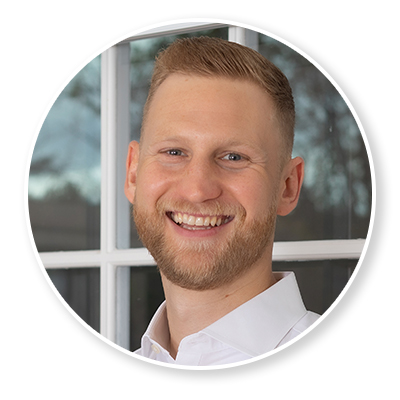 Sam Feldbaum
Principal | MST, CFP®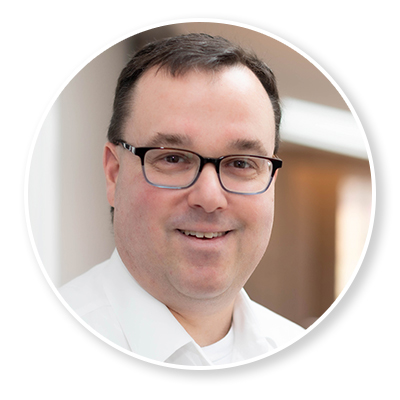 Mark Kelly
Principal | CPA, MST, CAIA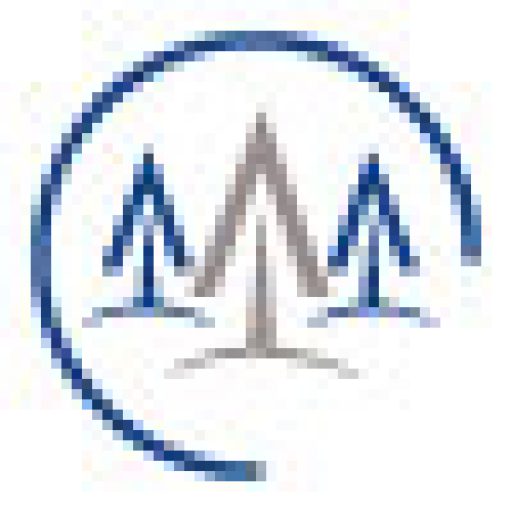 We are a service oriented firm that can coordinate all the facets of your financial life: your investment planning, tax planning, retirement planning, estate planning, risk management and charitable giving.
Contact Us
ADDRESS: 6464 Lower York Road, Suite A, New Hope PA 18938
TEL: (267) 983-6400

John R. Augenblick
President | MBA, CFP®
John was born and raised in New Hope, PA and returned home as a founder of Rockwood Wealth Management. He cares deeply about his local community and serves as a board member of the New Hope-Solebury School District and the Mercer Museum in Doylestown, PA.
John previously served his country as a naval officer in the submarine warfare community. A certified nuclear engineer, John supervised the operation of naval nuclear reactors and was responsible for nuclear weapons targeting – so yes, he is guilty of being a bit overly analytical at times. These days, however, he much prefers sailboats and sunshine to submarines and warfighting.
John graduated from the United States Naval Academy with distinction, earning a degree in Systems Engineering. While teaching engineering at the United States Naval Academy, John earned his MBA at Johns Hopkins University where he focused his studies on portfolio development, investment analysis, and entrepreneurship.
John still lives in New Hope, Pennsylvania with his wife, Elizabeth, and their two children. Outside the office, you can almost always find John on the soccer field. You might also catch him gardening, enjoying nature on a quiet trail in the Catskills with family, teaching his kids to snowboard, or sharing a hard-to-find craft tequila with his friends.
Mark T. Kelly
Principal | CPA, MST, CAIA
A Philadelphia native, Mark graduated from Penn State University with a Bachelor's of Science (BS) in Accounting, and subsequently from Widener University with a Master's degree in Taxation (MST).
Mark has over twenty years of experience in wealth management – from co-founding a multi-family office to working in several of the largest high net worth advisory firms in the country. Prior to that Mark worked in public accounting for Coopers & Lybrand providing audit services for clients such as the Barnes Foundation and PECO Energy.
Mark enjoys helping clients achieve their goals and finds wealth management rewarding. Mark works with a variety of clients including business owners, retirees, and corporate executives. When he is not working you will find Mark outdoors, at the beach in Ocean City, New Jersey, or cooking at summertime barbeques with friends. Mark lives in Harleysville with his wife Michelle and their two children, Andrew and Ryan.
Sam Feldbaum
Principal | MST, CFP®
Sam began his career at a Philadelphia-based Registered Investment Advisory firm, ending his tenure there as the Head of Financial Planning.
As a resident of downtown Philadelphia, when not in New Hope you will find Sam visiting his favorite Philly food spots, watching soccer for hours (often to the exclusion of everything else!), or experimenting with a new style of workout. While he enjoys his urban lifestyle, he has come to appreciate the natural beauty of Bucks County and is looking forward to moving to the New Hope area with his wife Ellie in the coming years.
Prior to his career in Financial Planning, Sam spent his college years obtaining a BA in Economics from Lafayette College, where, when not focusing on Economics or playing on the Varsity Soccer team, he was studying Psychology and its role in his favorite topic, personal finance.
After Lafayette, Sam continued his formal education at Villanova University where he earned a Master's Degree in Taxation. Here he gained an appreciation for the nuances of the federal taxation system and the roles, both obvious and overlooked, that it plays in our lives.
Megan J. Lottier
Principal | MST, CPA
Megan has been calling New Hope home for more than ten years now, after relocating from Rittenhouse Square in Philadelphia. Originally from Hopewell Junction, NY, Megan made the Philadelphia area her home after college.
Megan graduated magna cum laude from LaSalle University with a Bachelor's of Science (BS) in Accounting, and subsequently from Villanova University with a Master's degree in Taxation (MST). Megan has almost twenty years of experience – including public accounting with Arthur Andersen and KPMG where she specialized providing tax advice to real estate, private equity and insurance clients.
Megan is the Chief Operating Officer and Chief Compliance Officer for Rockwood Wealth Management and an active board member on the New Hope Education Fund. She also volunteers her time to various parent/teacher groups for the New Hope Solebury Schools. When Megan isn't working, she can be found reading (especially on her kindle), enjoying time in Ocean City (fall is the best time on the shore), travelling with her husband John, and raising her two children.
Kenny B. Bauer
Principal | EA, CFP®
Kenny was born and raised in San Francisco and attended the University of California, Berkeley taking coursework in engineering to follow in the footsteps of his brother and one of his sisters. He thankfully switched to Business Economics and received his BA from the University of California, Santa Barbara.
After college Kenny settled down in beautiful Mill Valley, CA, and was the Chief of Administrative Services for the Marin County District Attorney's office. During a vacation to the east coast, Kenny and his wife decided to relocate their family in 1997 to even more beautiful Gardenville in Bucks County, PA.
Kenny has served his clients as a financial planner ever since and greatly enjoys personal side of our profession. He particularly appreciates working with many of the same client families for over 20 years, often alongside multiple family generations. He is known around the office for his expertise planning for corporate executives, clients in personal or employment transition, and the complexities of international planning.
Out of the office, he enjoys the never-ending cathartic pleasures of maintaining his family's historic home and barn – as well as tending to the veritable menagerie of animals that call it home. Don't feel to sorry for him though, as he does occasionally receive help from his wife, two sons (both engineers) and his nursing student daughter.
Kenny is a long-time Scouting volunteer and serves at the unit, district, and council level and is on the Executive Board for the Washington Crossing Council. He assists with the Travis Manion Foundation, a veteran support charity and is on the board for the CPT Connor J. Bednarzyk, USA, Memorial Fund. He enjoys anything to do with lacrosse as a former player, coach, parent, and lifelong fan and currently serves as a certified official.
Brian D. Booth
Founding Member
Brian is one of the founding partners of Rockwood and has 30 years of experience in financial services. In his prior roles he worked at several private banks & trust companies in New York, Boston & Philadelphia.
Brian received his BA from Rutgers University where he focused on Political Science and Philosophy. He performed graduate work at Fordham and Boston University before receiving his Master's of International Business from the Edinburgh Business School, UK. However, it may have been his study of philosophy that led him to start an independent firm, as he questioned why big banks often delivered financial services to the detriment of the very clients they were built to serve.
Brian lives in Bucks County, and has one son in Boston College and another attending Holy Ghost Prep High School. When not biking as a family on the canal path or in LBI, Brian is an avid outdoorsman and has been an officer of the Union League's Rod & Gun Club since its founding in 2000. You may see him with his sons fly fishing some of the regional streams or in Barnegat Bay chasing stripers & fluke. Brian is sometimes an instructor, but always a student whether on the water, in the field, or on a sporting clays course.h, parent, official and lifelong fan.
Robert M. Vogel
Private Client Advisor | CFP®
Robert was born in Cape May, New Jersey and grew up in the San Francisco Bay Area. He returned east for college and has remained here ever since, settling in the Philadelphia area in 1997. He earned a BA in Philosophy from West Chester University, and has worked in the financial services industry since 1998. Since obtaining his Certified Financial Planner certification in 2004 he has worked with clients from all over the country in a fiduciary capacity, helping them align their financial decision making to that which matters most to them.
Robert noticed early on in his career that clients often had multiple professionals helping with different parts of their financial picture, but those advisors rarely coordinate with each other. This resulted in gaps developing that increased risk and missed opportunities. Robert has spent the bulk of his career helping to bridge those gaps and making sure all elements of his client's financial lives are moving toward the same end. In his free time, he is a die-hard Phillies fan, amateur mixologist, and avid collector of vintage vinyl. He lives in Montgomery County with his wife and son.
Travis Roe-Raymond
Private Client Advisor | CFA, CFP®
Travis grew up in Central New Jersey where he spent his early years playing sports and working at the local bicycle shop. After majoring in Religious Studies at Skidmore College, Travis embarked on a lifelong pursuit of educating others. The first step in this journey took him all the way to Zhuhai, China where he had the opportunity to teach English for a year at Sun Yat-sen University.
After returning stateside, Travis began his financial services career at BlackRock, where he managed portfolios for individuals and small institutions. He realized that he wanted to play a more central role in clients' lives and in educating them about their finances. To this purpose, he transitioned to a financial planning role at TIAA-CREF helping professors, doctors, and administrators at Universities and Hospitals in the New Jersey area.
During his ten years in the profession, Travis has realized that empowering people through financial education, and helping them navigate the ever-evolving complexities of investing and financial planning, has proven to be a winning combination.
Travis currently lives in Lawrence Township, NJ with his wife, Carolina, and his son, Dylan. He spends his non-working hours hiking, watching movies, and finding good eats.
Craig E. Morgenstern
Private Client Advisor | CFA, CFP®
Craig was raised in Central New Jersey and maintains a deep commitment to the community serving on the Board of Trustees of The College of New Jersey Foundation and as a member of the James A. Michener Art Museum Corporate Business Partners Advisory Board.
​
Craig is a CFA charterholder and earned Bachelor's degrees in Finance and Accounting from the University of Maryland. As the son of a CPA, the apple doesn't fall far from the tree. Craig serves as an advocate for his clients, providing independent, objective, and conflict-free financial planning and wealth management services.
Craig has diverse professional experience, spanning the range of supporting the execution of strategic M&A transactions and IPOs to researching small company stocks at a boutique hedge fund. He has advised complex family groups and institutions on investment policy, portfolio construction, and tax-efficient implementation.
Craig lives with his wife, Brooke, an equestrian and Bucks County native, their two daughters, and a black Labrador. Nowadays, you can find him on the golf course, enjoying a single malt Scotch, and spending time with his family throughout the many parks in the area.
Renee A. Schuster
Private Client Advisor | MBA, CFP®
Renee, a first-generation American raised in Northern Virginia, saw her parents establish a new life for themselves from very little, which instilled in her a passion to motivate and empower others to make the most of their finances.
Renee's hunger to educate herself and others led her to James Madison University where she Majored in Corporate Finance and Economics, eventually going on to become a Certified Financial Planner (tm).
Renee spent much of her ten years prior to Rockwood as a financial planner at TIAA-CREF, working with employees of education and non-profit institutions. When not working directly with clients of TIAA-CREF, Renee partnered with local universities to lead workshops on Women's Financial Literacy.
Renee has been living in Doylestown for the past seven years where she currently resides with her husband Brian (a Bucks County Native), daughter Madeline, and five-year-old lab Bella.
On the weekends you will find Renee at Peace Valley Park or at local playgrounds with her family. When they can, the family will head to Ocean City, NJ in the summer and up to the Poconos to snowboard in the winter.
Rob T. Stephenson
Private Client Advisor | AIF®
Rob grew up in Lancaster, PA, where he developed a passion for soccer, lacrosse, and the outdoors. Rob's fondest memory of Lancaster was meeting a young lady named Lindsey, whom he later married. Rob attended Saint Joseph's University earning a BA in Finance while playing on the school's varsity soccer team.
Rob found his love for planning during an internship with a startup company, Market76, that developed an online aggregation solution for financial advisors. He was also slightly encouraged to follow the path of his parents who both started their careers in the finance. Rob joined Ascensus to specialize in qualified plan compliance with regard to ERISA, IRS, and DOL regulations.
Realizing that qualified plans were one of many facets of financial planning, he accepted a role with SEI Private Trust Company as a Regional Consultant to further his professional experience. Rob's desire to singularly focus his career on personal financial planning in a client-centric environment materialized when he met Rockwood's president playing soccer one evening.
Rob joined the Rockwood team in 2015 to continue his affection for holistic comprehensive planning. Rob lives in Buckingham, PA with his wife, son Thomas, daughter Caroline, and of course, their Golden Retriever, Sadie. Outside of playing competitive soccer, Rob enjoys being outside, whether it be hiking, enjoying nature with his family, or even just cutting the lawn. Rob serves on the board for the Peace Valley Nature Center at Lake Galena in Bucks County.
Alaina M Gilbert
Private Client Advisor | CFP®
Alaina hails from upstate NY (closer to Canada than to New York City, as she will quickly tell you!) where she was active in music, sports, and 4-H.
Alaina graduated summa cum laude from Lafayette College in Easton, PA with a double-major in Economics & Business and Spanish. After braving midtown Manhattan for a year with BDO Consulting, Alaina returned to upstate NY where she worked with families of Market Street Trust Company, a multi-family office. It was at Market Street where she honed her wealth management skills and witnessed firsthand the importance of financial education, a cause that remains meaningful to Alaina both personally and professionally.
Alaina currently serves on the Northeast/Mid-Atlantic Region (NEMA) Board of Directors for the National Association of Personal Financial Advisors (NAPFA). In her spare time, you will find Alaina playing the saxophone, running, traveling, or enjoying a good cup of coffee.
Brian M. Hansen
Private Client Advisor | CPA®
Brian spent most of his childhood in Newtown, PA, and has the distinction of having resided in five states (New Jersey, Colorado, Pennsylvania, Maryland, and Florida). From these experiences he has grown to love meeting new people and forming new friendships along the way.
Brian earned his Bachelor of Science in Accounting from Bloomsburg University of Pennsylvania before serving as a fiscal compliance expert with the State of Maryland. Transitioning into an advisory role, Brian ventured into public accounting in 2005. As a CPA, Brian worked in public accounting assisting clients in various capacities including income tax planning, tax preparation, and planning for business owners.
Brian has served as the Chief Financial Officer for a financial technology company, where he gained a passion for the wealth advisory profession. Brian leverages his extensive experience advising business owners and high-net worth clients at the intersection of prudent portfolio management and strategic tax planning.
Brian currently resides in Doylestown with his wife and son. He is active in his church and serves as Treasurer of the Solebury Historical Society. As an Eagle Scout, Brian enjoys camping with his family (much to his wife's dismay) and ski trips to the Poconos. When he needs to rest and recharge, the Florida beaches is where you will find him.
Maureen C. Donahue
Private Client Advisor | CFP®
Maureen is a local Philadelphian who attended Drexel University and stayed in the city thereafter. Nevertheless, the daily escape to New Hope is a pleasure for this competitive cyclist who enjoys training rides on the country roads. She is passionate about sharing the sport with her community too through coaching the Drexel team and developing cyclists.
During races, Maureen rides as her team's domestique. Her job is to guide the team's lead racer during competition to ensure the leader is protected and prepared for the race challenges. In many ways, she relates this role to her position at Rockwood, caring for clients as a financial domestique. Don't worry – this does not mean she is going to take you on a ride! Rather, she is prepared to guide you through the wealth planning process.
Instead of brakes and pedals, Maureen uses wealth management experience that was developed from her time Goldman Sachs and J.P. Morgan where her advisory teams worked with wealthy families and institutions all over the country. After working with large national wealth advisory firms, she decided to join Rockwood because of our firm's relentlessly client-centric culture and personal approach to wealth management.
When she's not cycling or working with her clients, Maureen enjoys the city culture through volunteering for the Pennsylvania Ballet and exploring local restaurants.
Michael J. Byrne
Private Client Advisor | CFP®
Mike, a Delaware County native, grew up playing sports and had a fascination with money and business from a young age. These interests led him to the University of Delaware where he majored in Finance and played ice hockey.
After college Mike began working at Bank of America. During his time as a Financial Analyst, learning more about personal finance became a hobby. Looking to turn that hobby into a career, he accepted a position at Pitcairn, a multi-family office, where he was able to develop his wealth management skills while also learning how behaviors factor into financial planning and decision-making. Mike excitedly joined the Rockwood team to continue guiding individuals and families through their financial lives.
Mike currently lives in Philadelphia. Having adopted two dogs, he has developed an appreciation of the outdoors and enjoys taking advantage of the many State Parks and trails the greater Philadelphia area has to offer. Traveling is also a big part of his life, whether it be chasing the Northern Lights or relaxing on a beach in the Caribbean.
Scott H. Kelley
Private Client Advisor | MBA
Scott is a Philadelphia native who chose to settle with his wife in New Hope, PA to raise their three children. During his 16 years in New Hope, Scott has been very involved in the community as a member of the School Board, Chamber of Commerce and coach of several youth sports teams. Scott is also an avid golfer who competed at the collegiate level and has a goal of playing the Top 100 courses in the country.
Prior to settling in New Hope, Scott spent most of his life outside of the area living and working in various cities such as Wilmington, Baltimore, Chicago, and New York. Scott has always had a passion for investing and the financial markets. Before Joining Rockwood, Scott spent 20 years working on Wall Street for firms such as Goldman Sachs and Morgan Stanley. Outside of work, Scott can often be seen riding his bike or running on the beautiful Delaware Canal's historic towpath.
Scott attended the University of Delaware where he received a BS in Accounting and several years later earned his MBA at Northwestern University's Kellogg Graduate School of Management.
John T. Hagan
Private Client Advisor | MSF, CFP®
John, a Private Client Advisor at Rockwood Wealth Management, was born and raised in New Hope, PA. He thrives on understanding, organization, and structure - making comprehensive financial planning and wealth management a natural fit. He says his ability to listen is his greatest strength, although his wife sometimes disagrees.
John graduated Cum Laude from Millersville University with a BA in Economics. While employed in the finance department for two area Fortune 100 companies he obtained his MS in Finance from Temple University. He also has extensive experience in the home building industry so he's sometimes Rockwood's Mr. Fix-It.
John lives in New Hope with his wife Carla and their two dogs, Mya and Lily. John loves the outdoors and in his spare time he can be found competing in an obstacle course race or traveling many hundreds of miles via snowmobile in the Canadian wilderness.
Courtney L. Durham
Financial Planning Associate | CFP®
Courtney, a native of Horsham, Pennsylvania saw financial struggles first hand in her immediate family. This inspired her to pursue a career in wealth management. As a Financial Planning Associate, she is passionate about helping individuals and families accomplish their personal and financial goals.
Courtney graduated Cum Laude from Temple University in Philadelphia, Pennsylvania earning a Bachelor's degree in both Finance and Financial Planning. During her time at Temple, she focused her studies on intergenerational wealth planning, behavioral finance, and communication.
Outside the office, you can find Courtney traveling or planning her next adventure. You may also catch her working out, admiring nature on a hike, reading or spending time with her family on Long Beach Island.
Najeedah I. Ghias
Financial Planning Associate | CFP®
Najeedah is a Bucks County native who, from an early age, has been in love with the area and the natural beauty it has to offer. Whether it was attending the Governor's school (where she learned about soil types, agriculture, plant science, farm animals, and global food issues), boating on the lake, or horseback riding on the farm, Najeedah has always spent as much time outdoors as possible.
Even while attending Temple University, where she double majored in Financial Planning and Risk Management & Insurance, she was able to stay connected to this passion by working at Sommerfield Stables teaching new riders, training rescue horses, and caring for a sweet pony named Lily.
At Rockwood, Najeedah translates this energy and enthusiasm into the nuances of finance where she enjoys providing her clients with the necessary direction and guidance to help them accomplish their financial goals.
Catherine P. Morgan
Financial Planning Associate | CFP®
Cat was born and raised in Essex County, NJ. She grew up playing soccer, riding horses, and going down to Wildwood every summer. She was raised to understand the value of a dollar, save for the future, and always look out for a good deal.
After double majoring in sociology and chemistry at The College of New Jersey, she started her career as an organic chemist in R&D at a flavors and fragrances company. Her original plan was to become a college chemistry professor, but her budding interest in personal finance soon became her focus. She received her Certificate in Financial Planning from Bryant University shortly after joining Rockwood, and passed the CFP exam in November 2020.
Cat lives in Langhorne, PA with her wife. Outside of financial planning, she is unyielding on her mission to upstage her last home-cooked meal. She loves hiking and traveling up to the Poconos to spend time with family. You can also find her in the yoga studio, working on her tennis game at a local park, skiing in New Hampshire, or watching the USWNT pave their way to victory.
Paige E. Marlow
Client Service Associate
A native of Bucks County, Paige feels fortunate to be able to both work and live in this beautiful and historic area. Bringing more than ten years of experience in the financial industry to her role as Client Service Associate with Rockwood Wealth Management, Paige is happy to share the vast knowledge and skills acquired through her experiences as a Registered Senior Client Associate at both Merrill Lynch and Commonwealth Financial Network/Fidelity Investments.
After earning a bachelor's degree in Marketing from La Salle University, Paige became a licensed property and casualty insurance underwriter at New Jersey Manufacturers Insurance prior to embarking on a career in finance. She held various roles at Merrill Lynch including legal assistant before finding her passion servicing clients and supporting advisors.
Paige and her husband Steve, a fellow Bucks County native, reside in Washington Crossing, PA with their four active sons. Paige is a fitness enthusiast who loves barre and cross training, as well as outdoor exercise. If she's not out bike riding on the Canal or attending her family's sporting events, you can find Paige at the beach enjoying a good book. She spends as much time as possible with extended family in Ocean City, NJ and Central Florida.
Patti A. Vidakovic
Client Service Associate
After marrying her high school sweetheart, Patti and her husband would drive through Bucks County from their home in the Venice of New Jersey to visit a friend regularly. They fell in love with New Hope, PA, and decided to relocate their young family here, buying a home in 2002.
Patti brings along a diverse background in the banking industry to her role as Client Service Associate at Rockwood. Upon graduating Summa Cum Laude from Kean University in Management Science, Patti started out as a Management Trainee for United Counties Trust Co and has since been providing service to customers in the retail banking industry for over 12 years. Her most recent position was Operations Specialist for The Bank of Princeton. With this dynamic work experience, Patti looks forward to creating long-lasting, positive relationships with Rockwood's clients.
Our resident thespian, Patti's CV features roles on television commercials, independent films, and on stage with many local community theater groups. When not riding through Bucks County's country roads on the back of her former high school sweetheart's (now husband's) motorcycle, Patti enjoys spending time with her two beautiful daughters, hiking, and European travel. Patti is grateful to be both working and living in New Hope where she and her husband share a home with their two Italian Greyhounds.
Jennifer Titus
Client Service Associate
Jen grew up in Orange County, NY and spent her early years enthusiastically participating in dance and theatre productions. She attended Rider University, where she graduated summa cum laude with her Bachelor's Degree in English Literature. After college, Jen obtained her Property & Casualty and Life, Accident & Health insurance licenses and worked with State Farm managing and advising clients. She has held a variety of positions including Account Executive for an eDiscovery software company, where she marketed to law firms and managed customer accounts. Jen brings a strong background of customer service and account management to her Client Services position at Rockwood.
She is a resident of Frenchtown, NJ where she loves walking and running along the Tow Path with her fiancé, Scott and small Yorkshire Terrier, Ellie. When she is not in the office, you can find Jen with her nose buried in a book or enjoying the outdoors!
Elizabeth V. Loew
Financial Planning Associate | MBA
A longtime resident of Hunterdon County, NJ, Liz launched her professional journey with Price Waterhouse Coopers and with HSBC Bank in their Trust and Investment Management Groups. She followed those roles with more than twenty years of small business experience managing the finances and marketing for Loew and Patel Orthodontics, as well as owning and operating a baking business.
Liz earned her Bachelors Degree from Bucknell University and her Masters Degree in Business Administration from the University of Rochester. Both her work experience and her personal interest in economics and finance encouraged her to pursue personal financial planning. She thoroughly enjoys engaging with people to learn the details about their life goals, and she is excited to help others make their dreams become reality.
She currently lives in Whitehouse Station with her husband, their 4 children, and their 3 dogs. Those who know Liz are never surprised to find her enjoying a pre-dawn run, baking, or seeking colder weather and snow with her family on the ski slopes or hiking trails in Colorado.
Mihir N. Pandya
Financial Planning Associate
As a Financial Planning Associate, Mihir is driven by the needs and concerns of the clients, knowing that this intense focus on helping his clients will lead to improvements to their financial well-being; translating into happier, healthier, and more meaningful lives.
Previously, Mihir managed daily operations of enterprise reference data systems at Citadel, performing comprehensive analysis and execution of key controls related to Equity Options master data.
Prior to that, Mihir worked with Bridgewater Associates and Susquehanna International Group supporting shared information assets for various business units involved in the trading pipeline and designing firm-wide trade clearing projects.
Mihir currently lives in Princeton, NJ with his wife Swetha and their daughter Arika. Outside of the office you will find Mihir visiting his favorite food spots, watching classic movies, and playing cricket.
Mihir holds a Masters Degree from Syracuse University in Information Management.
Kyle D. Quigley
Financial Planning Associate | MBA
Kyle brings an intense passion for helping others gain more confidence in their financial well-being to his role as a financial planning associate.
After graduating from William Paterson University with a bachelor's degree in Financial Planning, Kyle decided to return to WPU and complete his MBA, with a focus in Entrepreneurship. While completing his Masters in the evenings, he was able to gain valuable experience as a financial planning and sales assistant for a Financial Planning firm in New Jersey.
Residing just over the border in New Jersey, Kyle enjoys spending time with friends and family, playing soccer and rugby, and using his knowledge of the wilderness obtained during Eagle Scout training while on frequent weekend hikes. If he is not on the field or enjoying nature, you can most likely find him in South Philadelphia, cheering on the Sixers, Eagles, Phillies, and Flyers.   
James A. Smith
Director of Trading
James grew up in Reading, PA before attending the United States Military Academy.  After graduating from West Point, successfully completing the Army's Ranger School, and spending six years as an infantry officer, he left the Army and started his career in finance at Bridgewater.  At Bridgewater, a large macro-economic hedge fund, James was a senior trader dealing foreign exchange, futures, and options.
Although James enjoyed the fast-paced markets on Wall Street, he missed the service component and longed for the ability to have more impact on bettering clients' lives.  This desire for helping clients, and a wish to be closer to family in PA, led James to depart Bridgewater and the bustle of the I-95 corridor for the idyllic setting of Bucks County and Rockwood.  Now, he happily resides in Doylestown with his wife and Golden Retriever puppy.  There, he looks forward to a career of improving the lives of families through sound financial management.
James' most treasured memory from the Army was his service bringing him to meet his wife, Sydney.  They fatefully bumped-into one another during an Army function and have been together ever since.  When away from work, James enjoys reading, hiking, movies with his wife, and playing with his dog. 
Mark A. Cecchini
Private Client Advisor | CFP®, CCFC
Mark is originally from the Lehigh Valley but has lived all over the country including Western NY, Northern VA, District of Columbia, Los Angeles, and Bozeman, Montana.
He cares deeply about his clients and has made a career of serving individuals and families in a fiduciary and fee-only advisory capacity. Mark is a CERTIFIED FINANCIAL PLANNER™ (CFP®), Certified College Financial Consultant (CCFC), and has successfully completed Level I and II of the Chartered Financial Analyst (CFA) program.
Mark's passion for financial advice began as an undergrad student at Virginia Tech while following the Financial Planning program within the Pamplin College of Business. He has decided to pay it forward by serving as an instructor for UCLA Extension's Personal Financial Planning program, leading courses in Ethics and Income Taxation.
Outside the office, you can almost always find Mark with his puppy Beckett, an Australian Labradoodle with an endless supply of energy and affection. You might also catch him hiking, sweating out physical endurance challenges, or spending time with his niece and nephew at his family's "happy place" – a sun-filled beach house in Lewes, DE.
Joe Houk
Financial Planning Associate
Born and raised in Bucks County, Joe played 5 years of professional hockey for the minor league affiliates of the NHL's Philadelphia Flyers and New York Rangers before retiring from the sport and transitioning into financial services.
Before his professional hockey career, Joe studied Economics and Communications at Hamilton College before transferring to the University of Massachusetts-Lowell, where he graduated with a BSBA in Management. After retiring in 2019, he coached at the NCAA level for a year before beginning his financial services career in 2020 with PNC in their Vendor Finance line of business.
Through personal experience and general curiosity, Joe developed a passion for personal finance and financial planning. He has a strong desire to help others achieve their goals and aims to provide a positive impact on client's lives through holistic financial planning.
Joe lives in Moorestown, NJ with his wife, Nicole. Outside of the office you can find Joe on the golf course, in nature with his wife, at a local hockey rink, or spending time with his family.
Courtney Ripp
Financial Planning Associate | CPA
Courtney is a native of Bucks County who loves being surrounded by her close friends and family and has always enjoyed the beauty and comfort of New Hope. From an early age, her parents have instilled in her the importance and value of maximizing one's finances, which has given her a passion to help individuals and families accomplish their financial goals. She has a strong desire to leave a positive impact on her clients' lives.
Courtney graduated from Penn State University with a Master's in Accounting, Bachelor of Science in Accounting, and a minor in Spanish. She began her career at KPMG in Philadelphia as part of the Private Enterprise group where she worked primarily with high-net-worth individuals, real estate partnerships, and family offices.
After Penn State, she began her career at KPMG in Philadelphia as part of the Private Enterprise group where she worked primarily with high-net-worth individuals, real estate partnerships, and family offices.
She currently lives in Buckingham, PA. Outside of the office, you can find her exploring the scenery in New Hope and Doylestown, spending time with her family and new puppy, or reading the latest romance novel. During the summer, she enjoys spending most of her time at the beach, either with her boyfriend's family in Long Beach Island, NJ or at her family's beach house in Lido Beach, FL.
Anibal Guerrero Russo
Financial Planning Associate | CFP®
Anibal began his career in the banking industry, working as a banker for Santander Bank N.A. and more recently at JP Morgan Chase where he was a relationship banker
While with JP Morgan Chase he began his career as a planner proactively assisting clients by building their customized financial plans and partnering with inside specialists on investments, mortgage bankers, and commercial bankers. As he developed as a planner his professional curiosity drove him to learn more and become a Certified Financial PlannerTM practitioner. His desire to provide conflict free advice led him to a financial planning position at Facet Wealth where all planners are Fee Only fiduciaries for their clients. At Facet he assisted a large number of clients with their planning needs.
As a Financial Planning Associate at Rockwood, Anibal's desire to learn hasn't stopped. He understands that to be a successful fiduciary for his clients, having a desire to continue learning the complexities of individualized planning is necessary. He believes planning should be holistic, unique for every client, and involve every facet of a family's situation.
Anibal is a graduate from University of Maryland where he earned his B.S. in Finance. He was born in South America and raised in Somerset County, New Jersey and is fluent in Spanish. In high school he was an accomplished soccer player for the New Jersey Soccer Academy's football team.
In his free time, you will find Anibal reading, focusing on areas of personal improvement, on the golf course, or at Bradley Beach with his fiancee.
John Helvie
Financial Planning Associate | DPT
John was born and raised in Ann Arbor, Michigan. He came to Philadelphia to pursue a career in Physical Therapy, earning a Doctorate in Physical Therapy from Arcadia University in Glenside, PA. He practiced physical therapy for 3 years, working with patients across the entire lifespan encompassing a wide variety of diagnoses and medical conditions.
While successful and despite enjoying patient care, he became dissatisfied with the non-clinical factors that negatively affected his patients' well-being and as a patient centric provider, his reduced ability to provide the optimal care that he wanted to. He chose personal financial planning due to his interest in finance, his enjoyment of working with people, and in assisting clients on their path to achieve their personal goals. John views financial planning as an essential component of everyone's life in providing a roadmap to its challenges and complexities. John is currently studying to become a Certified Financial PlannerTM Practitioner through his alma mater, North Carolina State University, where he earned a BS in Biology.
John resides in Philadelphia where he enjoys exploring various restaurants, trying new food recipes at home, staying active in various ways, especially in basketball, and traveling. He has family in Downingtown, PA and enjoys having his nieces and nephew close by.
Geraldine Broadbent
Client Service Associate
Gerri joins Rockwood most recently from the financial technology space, having worked for Orion Advisor Technology and was the senior member of the advisor services team at RobustWealth. Both companies provide enterprise-wide technology services for investment advisory firms. At each, Gerri was in a relationship management role acting as the point of contact for clients and responsible for their seamless utilization of their technology suite. Prior to FinTech, Gerri's career was as a Vice President at three prestigious trust companies responsible for investment management, trust & estate services, accounting services, and financial planning for private clients and institutions.

Born and raised in upstate New York, Gerri graduated summa cum laude from the University at Albany with a bachelor's degree in English. She and her husband Stan, live appropriately enough, in Gardenville, PA with their border terrier, Calvin and feral cat, Olivia.

Outside of the office, Gerri is interested in plants and trees, enjoys gardening, and loves all wildlife (except the heron that raids her koi pond). Gerri is committed to health and fitness, which includes high intensity strength training. When she can, she does all this while listening to historical fiction on Audible.
Jeff B. Llewellyn
Private Client Advisor CFA, CFP, MBA
Jeff grew up in Dallas, Texas and earned his bachelor's from the University of Texas, Austin. After graduating with a degree in psychology, he spent the first decade of his career in Human Resources leadership roles where we focused on executive coaching, leadership development and organizational development. Although he enjoyed all facets of HR, he found his passion during this time while participating with investment corporate 401(k) committees and decided to pivot into a career in financial planning.
After earning his MBA at the Fox School at Temple University, Jeff began his financial services career at Morgan Stanley where he developed his capital markets acumen. He realized his true passion was assisting clients with their comprehensive financial planning needs and he was able to do so in his roles at Vanguard and Fidelity.
Jeff lives in Blue Bell, Pennsylvania with his wife, Fern, and daughter, Deanna. Outside the office, Jeff often spends his time pursuing his passion for creative writing, smoking a Texas brisket, watching NHL hockey, or rooting for his beloved Texas Longhorns in all sports. Just about every weekend, you can find him and the family at their shore house in Margate City, New Jersey.